Welcome to the Sylmar Seventh-day Adventist Church and the home of the Biblical Archaeology and Anthropology Museum (BAAM)!  
WHAT IS IN AMERICA'S FUTURE? Find out at this upcoming series at the Sylmar Adventist Church.
Be sure to attend "UNLOCKING THE PROPHECIES OF DANIEL & REVELATION"! This incredible series begins Saturday night, January 21, at 7 PM and continues on January 28 and February 4.
Please join us this Saturday for Bible study, worship, and prayer.  Everyone is welcome!  Our service times are:
Sabbath School: 10:00 am  (Bible Classes for all age groups)  Come earlier at 9:15 am for a time of singing, praise and renewal.
Worship Service: 11:00 am
To tour our Biblical Archaeology and Anthropology Museum, please call 760-977-1144 for an appointment.  It is also open following our Worship Service on Saturday mornings.
Sylmar Seventh-day Adventist Church 
John D. Aitken, Pastor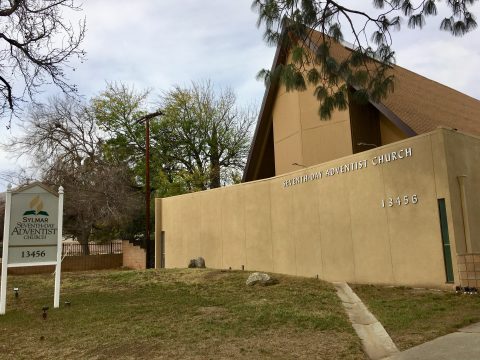 "UNLOCKING THE PROPHECIES OF DANIEL & REVELATION" COMING JANUARY 21