Welcome to the Sylmar Seventh-day Adventist Church and the home of the Biblical Archaeology  and Anthropology Museum (BAAM)!  
Special Message
Beginning July 17, at 9:30 AM each Sabbath morning there will be a time of singing and praise (adults) prior to the weekly lesson study at 10 AM.
Please join us this Saturday for Bible study, worship, and prayer.  Everyone is welcome!  Our service times are:
Sabbath School: 10:00 am  (Classes for all age groups)
Worship Service: 11:00 am
To tour our Biblical Archaeology and Anthropology Museum, please call 760-977-1144 for an appointment.  It is also open following our Worship Service on Saturday mornings.
Sylmar Seventh-day Adventist Church 
John D. Aitken, Pastor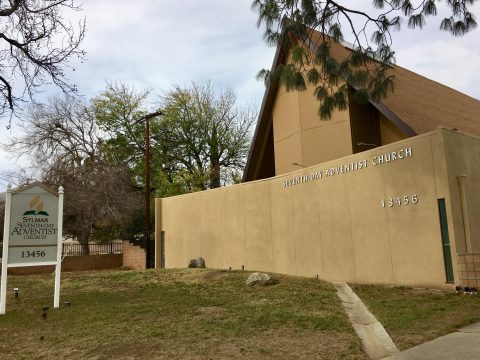 Sabbath Worship