Welcome to the Sylmar Seventh-day Adventist Church and the home of the Biblical Archaeology and Anthropology Museum (BAAM)!  
CALLING ALL KIDS - Adventurer & Pathfinder Clubs (Grades 1-12)
Providing fun and diverse creative activities for kids to discover their God-given talents to benefit themselves and others. Includes camping, survival skills and leadership training. Thiese worldwide organizations are sponsored locally by the Sylmar Adventist Church for young people of any religious persuasion (or none at all!). Contact our leader, Orbel Lastima, at 818-390-4109 for more information.
Please join us this Saturday for Bible study, worship, and prayer.  Everyone is welcome!  Our service times are:
Sabbath School: 10:00 am  (Bible Classes for all age groups)  Come earlier at 9:15 am for a time of singing, praise and renewal.
Worship Service: 11:00 am
To tour our Biblical Archaeology and Anthropology Museum, please call 760-977-1144 for an appointment.  It is also open following our Worship Service on Saturday mornings.
Sylmar Seventh-day Adventist Church 
John D. Aitken, Pastor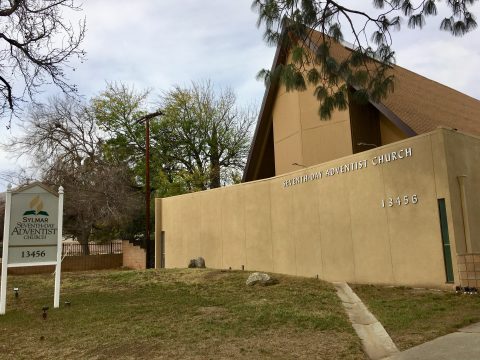 "UNLOCKING THE PROPHECIES OF DANIEL & REVELATION" @Sylmar SDA Church