Welcome to the Sylmar Seventh-day Adventist Church and the home of the Biblical Archaeology and Anthropology Museum (BAAM)!  
A SPECIAL INVITATION FOR YOU!
As the Sylmar Adventist Church approaches the holiday season, we want to invite you to join us at 11 am both Sabbaths, December 18 an 25, as we celebrate the birth of our Savior, Jesus Christ! Both weeks will feature incredible music and a special message during this hour of warm fellowship and love! May we wish everyone a blessed holiday season as we approach a New Year - 2022!!
Please join us this Saturday for Bible study, worship, and prayer.  Everyone is welcome!  Our service times are:
Sabbath School: 10:00 am  (Bible Classes for all age groups)  Come earlier at 9:15 am for a time of singing, praise and renewal.
Worship Service: 11:00 am
To tour our Biblical Archaeology and Anthropology Museum, please call 760-977-1144 for an appointment.  It is also open following our Worship Service on Saturday mornings.
Sylmar Seventh-day Adventist Church 
John D. Aitken, Pastor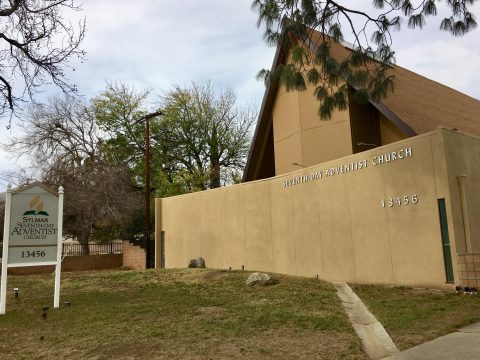 Buried Blueprints Saturday Nights 10/23 - 11/20/2021